The project 2.0
We embarked on a crazy project, that of creating an ultra-modern Distillery, on the banks of the Canal du Midi, classified as a UNESCO world heritage site.
Our objective? A reasoned production of French organic spirits with plantations less than 5kms from the distillery for a zero kilometer production.
Bear Brothers, in a few words
Once upon a time, there were two brothers and two childhood friends who decided to create a distillery to produce the spirits of their dreams.
Why "bear brothers"? For these former rugby players from the Ariège mountains, nature is a true inspiration. The name "bear brothers" seems to be a true symbol for these Pyrenean bears mobilized to discover the virtues of their territory through their spirits.
The name naturally transforms into Bear Brothers and becomes a stall for taste enthusiasts, lovers of flavors who wish to taste excellence.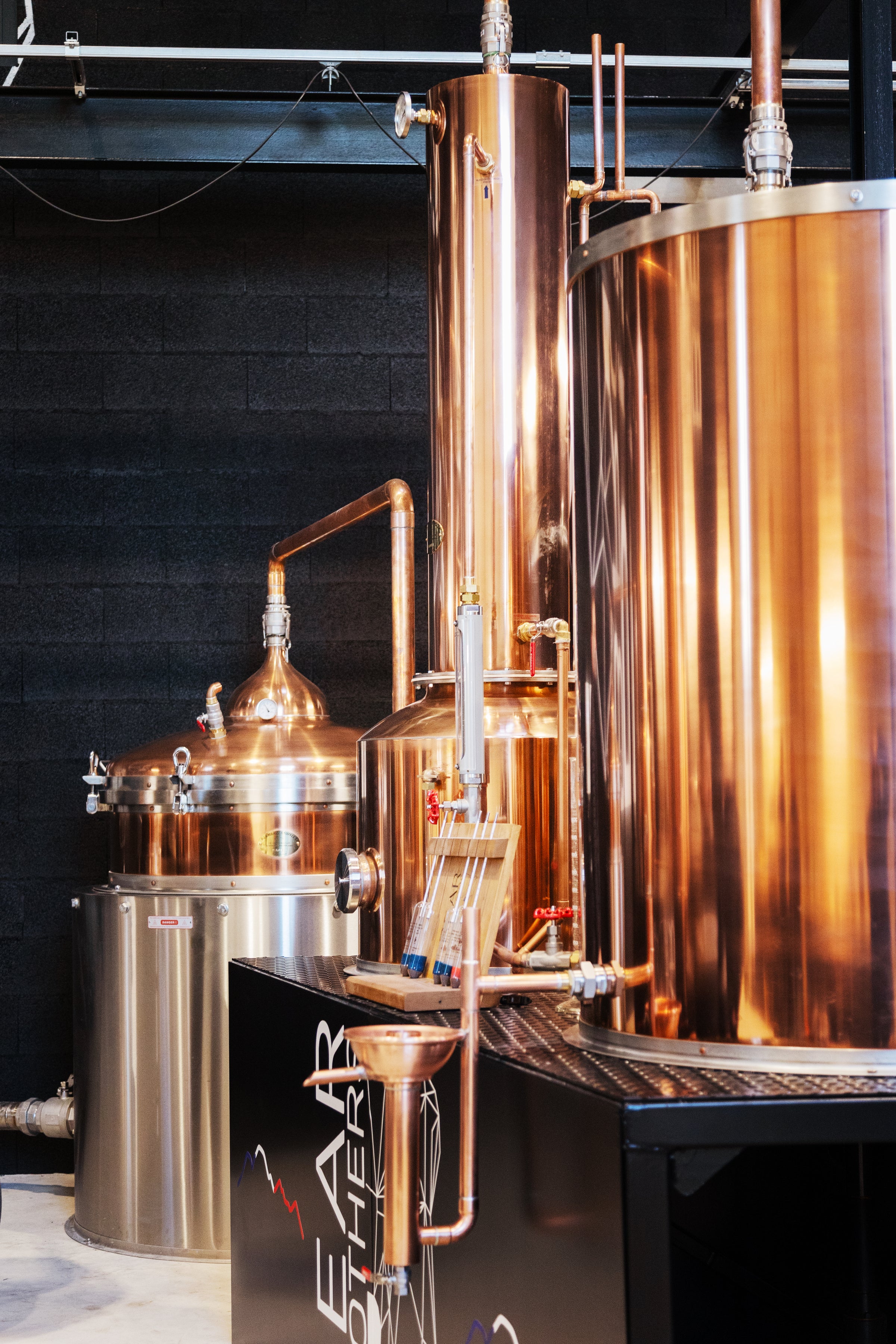 The best raw materials
Our job is certainly to create flavors, but we do not invent anything. We choose, with great care, the best raw materials, at the right maturity, and we distill only fresh, whether in citrus or aromatic herbs.
More Information
Une équipe à votre service
Maitrise de la distillation et des outils informatiques dédiés, laboratoire R&D, fichiers fournisseurs. Conseil et accompagnement, formation, nous sommes là pour vous.
Forts de nos expériences depuis plus de 20 ans dans la gastronomie, le conseil et la formation, nous trouverons les solutions adaptées à vos projets.
Our production bases
Our organic spirits are distilled on a wheat base, and we only use spring water from the Pyrenees to reduce our spirits.
Our Products
Un des meilleurs Alambics du monde, si ce n'est le meilleur, fabriqués en France, dans le sud-ouest,. Et vous savez quoi? Nous en avons deux!
Production policy
We are creators of flavors and commit the means adapted to our ambition With our imagination and our R&D laboratory we research and test new flavors, new processes that will make our spirits of tomorrow.
Ethics
Consume less but better, the leitmotif of Bear Brothers. We use only natural, whole and fresh products. We add no ingredients or flavors after distillation, only our Pyrenean spring water to reduce alcohols.
Environment
Because nature is our inspiration and we take pride in our terroir, Bear Bothers spirits are based on natural ingredients and use Pyrenean spring water. Bear Brothers is committed to an eco-responsible process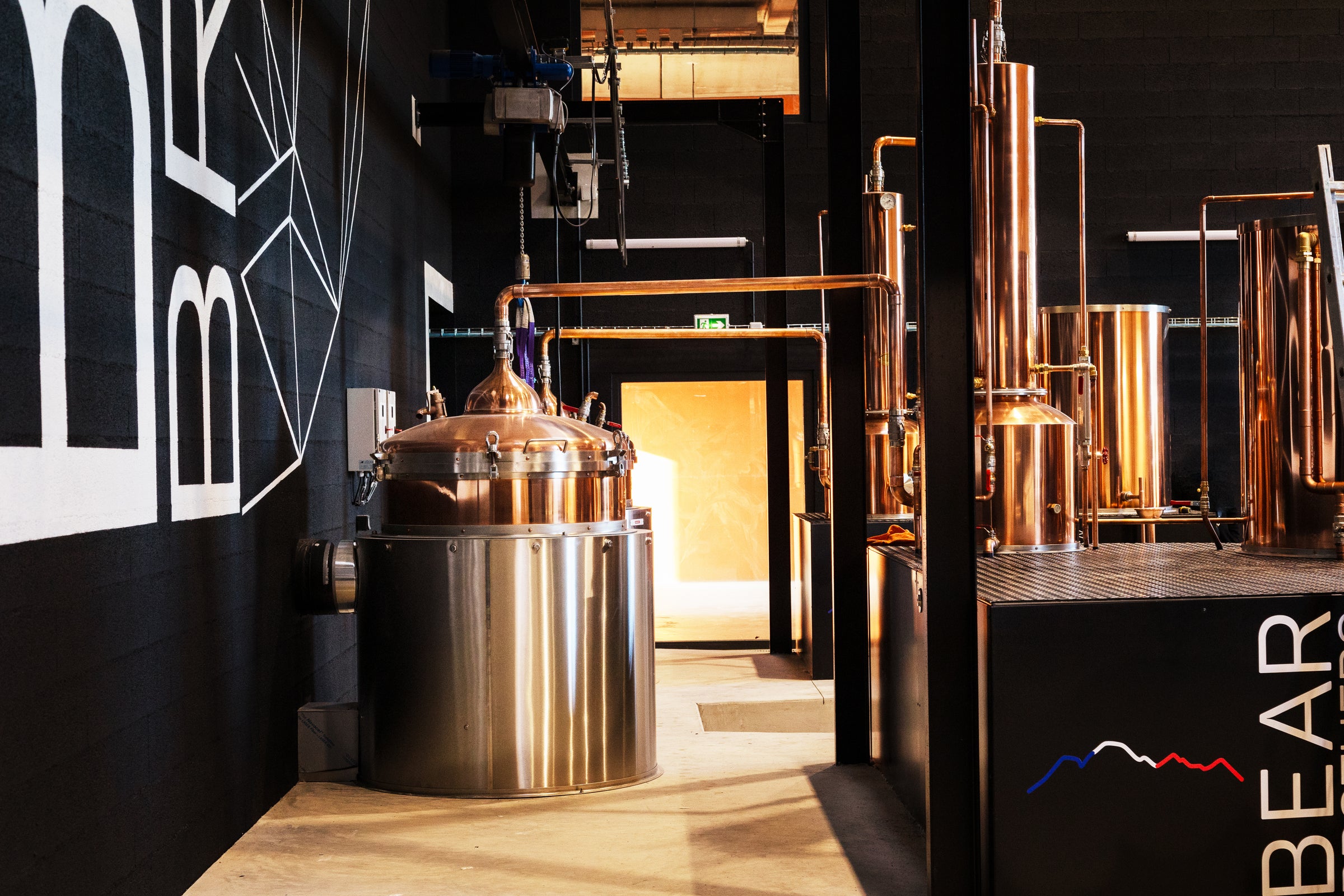 Our region
The territory of the Bears, from the Couserans mountains in the heart of the Parc Naturel Régional des Pyrénées Ariègeoises
Confirmation de votre Age
Avez-vous l'âge légal pour boire dans votre pays ?

OUI | NON
En accédant au présent site. Vous acceptez nos Politique En Matière De Cookies, Conditions Générales et Politique De Confidentialité. Nous utilisons des cookies d'analytics pour améliorer votre expérience de navigation et améliorer notre site Web. Pour en savoir plus, consultez notre Politique en matière de cookies.

Ce site est destiné à un usage personnel et réservé à des personnes légalement autorisées à acheter et à consommer des boissons alcoolisées dans leur pays.

L'ABUS D'ALCOOL EST DANGEREUX POUR LA SANTÉ, À CONSOMMER AVEC MODÉRATION.